Which Material is Better For clothes airer
Buying a cloth airer is not as easy as a piece of cake and you'll need a lot of things to consider before you make your final decision. Among the most important things, the metal that is used to manufacture the airer, holds an important place for anyone who needs a quality airer. A clothing arier is definitely an equipment that will be used under the sunlight, outdoors and indoors and will be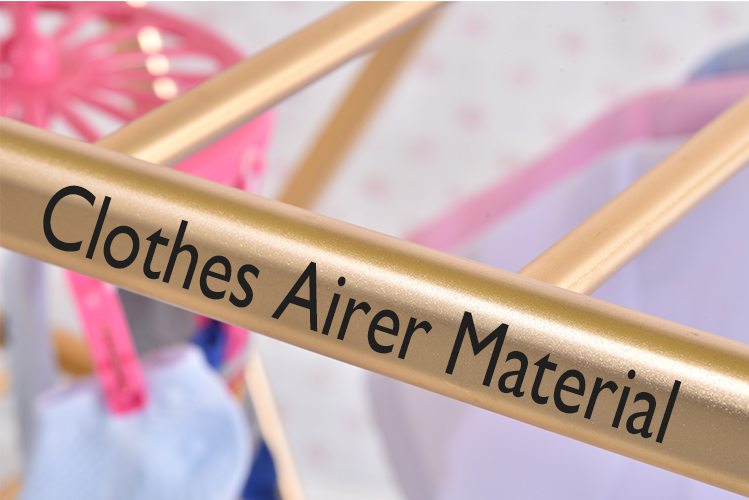 subjected to the wet clothes for long hours. All these conditions make it important, that you buy an airer that is made of a sturdy and long lasting material that is able to withstand all conditions it has to face.
As a manufacturer of a wide variety of clothing airers, I am well aware of the fact that how important is to use a quality material that will let you use your rails and airers without any issues.
Here are my tips to help you find the airer that has been manufactured, using the best material.
1.Steel with power coating
One of the most common material that has been used in the manufacture of these aires and cloth rails is the iron. It is because the Iron metal is comparatively cheaper and has greater flexibility to be shaped in various forms and structure. Also, iron pipes can easily be welded, molded and customized according to the size we need. That is why many airers come in iron metal frames. But due to the fact iron has a great susceptibility to get oxidized when exposed to moisture and humid air, using iron alone can be hazardous and will cause quick rusting of the frame. For this the iron used in the manufacture of the cloth airers are power coated with other alloys to cover the surface with a rust free coating. This process not only give a rust free and safe surface, but also increases the life of the airer. In addition to it, you have the option of having various color options to choose from.
Though iron metal is cheap, easy to customize and will give you varied designs and color option in airers, but still it is not as favorable as aluminum and stainless steel.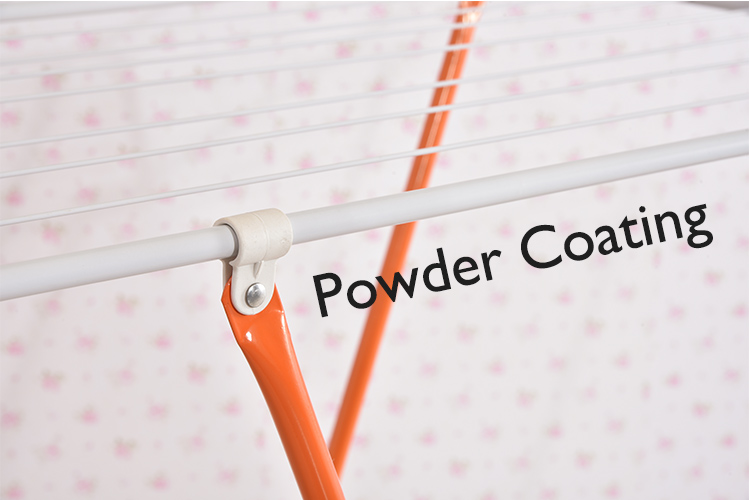 2. Stainless steel
Stainless steel has got popular in the market for frames and metal product development that are meant to be used in humid air or moisture exposed areas. The main reason behind this, is the capability of this metal to resist moisture and humidity without getting rusted and an ability to keep its surface clean and clear from any damages caused by weather conditions.
This material is definitely a blessing for manufacturing such household products and provide sturdy and safe frames. This material is far better than the power coated iron as well as cheaper as compared to the aluminum.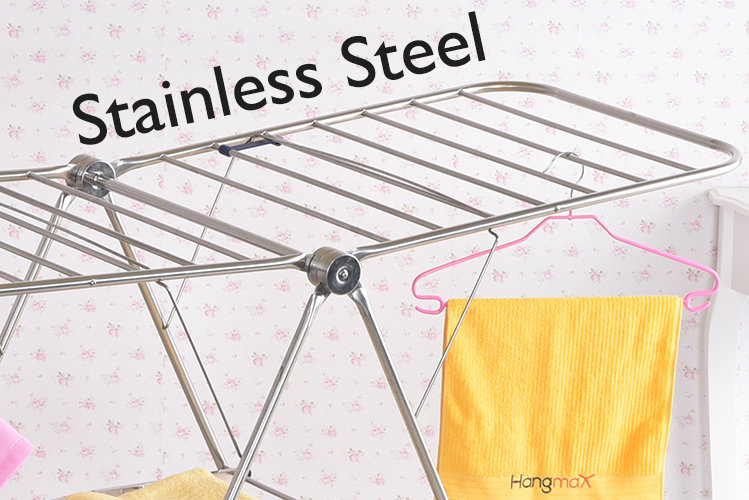 3.Aluminum alloy
Aluminum alloy is definitely a better choice and more rust resistant than any other alloy that is used in the cloth airer and the clothes rail industry. You can also have color choice, including silver, golden and red. Though it is not a hard metal and can be bent often, and is light in weight, this is used to manufacture small structured airers. You may opt to get an aluminum structure if you have got to buy a small sized clothing airer.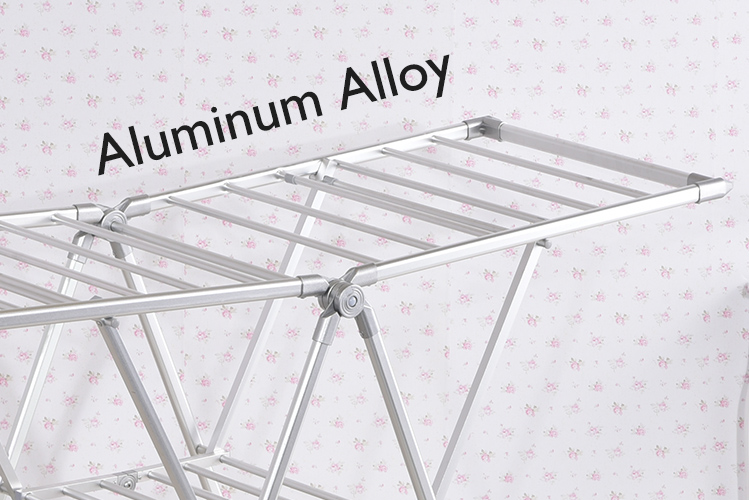 4.Iron with PVC shrink— the latest innovation
Considering all the benefits from the various alloys we have got an innovative technology in our hand. What we are using now is the iron with PVC shrink. It includes the iron alloy coated with a thin PVC coat, that look more like a power coated metal, but is not easy to scratch and last longer and is stable for years in use. The benefits of having an Iorn PVC shrink metal is the variation of numerous designs, easy cleaning and long lasting rust and damage protection.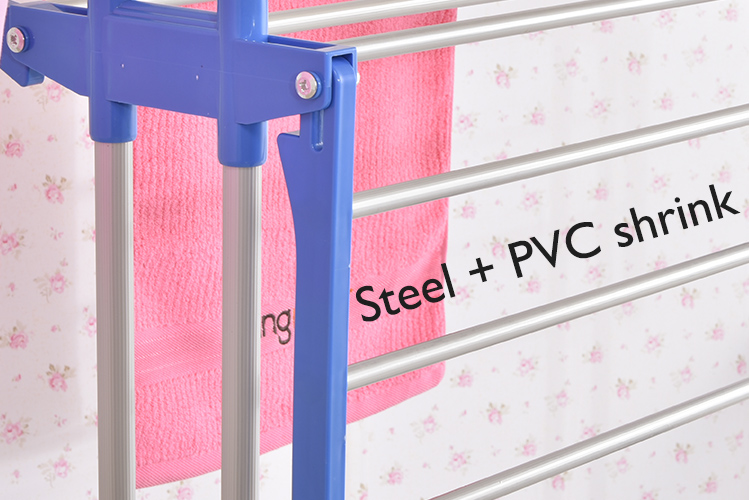 Conclusion
Concluding our discussion, we can clearly classify the materials and metals on the basis of their capabilities and qualities. If we look at the rust resistance power of these metals, aluminum is the most suitable being the most resistant and the ability to avoid rust for a lifetime, in any condition. While the stainless steel and iron with PVC and powered coating can resist for years only.
If you are concerned with the price, you may find aluminum the costly option as compared to the All these metals offer reasonably good options and designs and you can easily find a proper designs and size in any of the above mentioned materials.